Best Arizona NFL Playoff Betting Sites 2021-22 Season
Bettors will not be lacking for quality Arizona NFL betting sites once the playoff schedule comes out and the postseason rolls around. Below is a list of our favorites, along with the types of Arizona sportsbook promos they offer during the postseason.
BetMGM Arizona
BetMGM is known for having an excellent player and team prop bets and the odds to back them up. They often offer bettors risk-free bets on certain wagers like betting on a player to score a touchdown. If that player doesn't find the end zone, bettors receive free bets in return. They also have offers for first-time bettors that turn $1 into $100 if any team scores a touchdown during that weekend's slate of games.
DraftKings Arizona
DraftKings is always running lucrative promotions for first-time users. During the NFL postseason, bettors can wager $1 on any team to win a playoff matchup to earn $100. The operator is one of the top odds boosters among all operators, which could boost the over on Kyler Murray's passing yards to +150 odds or the Cardinals' moneyline odds from -150 to +110 for Arizona NFL playoffs games.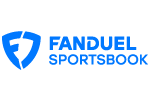 FanDuel Arizona
FanDuel is one of the most respected operators, and their NFL postseason promotions mirror that. First-time users who bet on the NFL playoffs in Arizona can place a $5 bet on any team to win a playoff matchup and earn $125. Like DraftKings, the operator routinely offers odds boosts for postseason games, so Arizona bettors will have plenty of opportunities to take advantage when the second season rolls around.
WynnBET Arizona
WynnBET Arizona offers new users up to $500 in risk-free bets if their first bet loses. In addition, Wynn recently signed a deal with the NFL's Detroit Lions and Ford Field, so it's possible their presence in the NFL space could continue to expand in the near future. It's also a safe guess that when it comes time to place NFL playoff bets that WynnBET will have some attractive promos as it tries to establish market presence.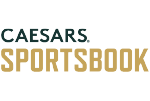 Caesars Arizona
Caesars is one of the few operators we've reviewed that gives new users a no-deposit bonus. That's right. Just for signing up, users get $10 in their account to bet with. In addition to the free $10, Caesars also provides a deposit match up to $300 for new users, giving bettors up to $610 to begin their NFL postseason betting.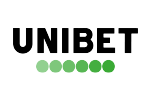 Unibet Arizona
Unibet handed out some of the best promotions during last year's NFL postseason, culminating in some incredible offers around the Super Bowl. That included new users' first and second bets risk-free up to $250 each, $20 in free bets, and $41 in free bets to use specifically on an in-game Super Bowl bet. We expect this operator to be rolling out these hefty offers to new users throughout the upcoming postseason, too.
PointsBet Arizona
A staple of all PointsBet sportsbooks is their affinity toward local teams. More than any other site we're reviewed, the operator routinely offers odds boosts and additional bonuses for local teams in action. For example, they may boost the Cardinals' moneyline odds from -150 to +110 or offer a free bet promotion where bettors win $25 if Kyler Murray throws for a single passing yard. PointsBet also often features juice-free spreads, so odds are always +100 on those contests.
Bally Bet Arizona
Bally Bet is one of the newer operators so it hasn't been around for the NFL postseason yet. Still, it's a sure bet that their promotions team will be hard at work late in the football season to provide bettors with free bets, odds boosts, and lucrative offers for first-time users.
2021-22 NFL Playoff & Postseason Dates
Wild-Card Round
The NFL's Wild-Card Round will take place on Jan. 15 and 16, 2022, at the homes of each conference's division winners – excluding the top seeds in each conference, who receive byes. It's a particularly fun weekend for NFL bettors after what's usually a sluggish Week 17 in which contenders rest their starters to gear up for the postseason. The recent change to allow a seventh playoff team in each conference has added to the Wild Card Round because there are six games that take place in a two-day span, making for one of the best betting weekends of the year in the National Football League.
Divisional Round
The NFC and AFC Divisional Round will take place on Jan. 22 and 23, 2022 at the home stadium of each conference's two highest remaining seeds. This includes the respective top teams in each conference, both of whom receive byes through the Wild Card round the previous week. It's one of the best betting weekends of the year because those teams who were atop their conference at season's end are tasting postseason action for the first time. Four games provide plenty of intrigue over the two-day span that ultimately sets up the conference championships.
Conference Championship Weekend
The NFC and AFC Conference Championship games will be played on Jan. 30, 2022, at the home stadium of the highest remaining seeds in each conference. The NFL's version of the Final Four has always been one of the best betting weekends of the year, with bettors getting a back-to-back pair of competitive matchups with a trip to the Super Bowl on the line. Some even argue that this weekend tops Super Bowl Sunday weekend because it's simply the games without all the fanfare in between.
NFL Pro Bowl
The NFL's Pro Bowl will be played on Feb. 6, 2022, at Allegiant Stadium in Las Vegas. The annual matchup between the best players from the NFC and the AFC – minus those players who opt out and representatives from the two Super Bowl teams – isn't necessarily the most competitive game on the NFL calendar, but it does offer a nice buffer between the conference championships and Super Bowl Sunday. The game is usually high-scoring, with the total between 2014 and 2019 averaging 53.3 points.
Super Bowl 56
Super Bowl 56 will be played on Feb. 13, 2022, at SoFi Stadium in Inglewood, California, home of the Los Angeles Rams and Los Angeles Chargers. Simply put, Super Bowl Sunday is the biggest betting day of the sports calendar year. Billions of dollars will be wagered on the matchup between the NFC and AFC champions. Thousands of different prop bets will be made available by Arizona sportsbooks, ranging from traditional odds such as total passing yards or touchdowns scored in the game all the way to what color Gatorade will be dumped on the winning team's head coach and the length of the National Anthem. Though the Super Bowl lasts one Sunday in early February, it's without a doubt the highlight of the NFL season – and arguably the sports season as a whole.
How to Bet on the NFL Playoffs in Arizona
Finding the best NFL playoff bets in Arizona is as simple as signing up for any legal sportsbooks in the state. Users will need to provide their name, email, address, and provide verification of age (with their last four Social Security number digits) and location (by using a geolocator) in order to play. Bettors can take advantage of the numerous sign-up bonuses that different books offer, make a deposit, and they're all set to bet on the NFL postseason.
Best Arizona NFL Playoff Betting Lines
With so many different bets to choose from, it can be difficult to know which are the best and most popular lines. Research and reading previews of games will certainly help in that process, but the most popular bets are ones involving the point spread or total, or certain player props like a star quarterback to throw for a certain number of passing yards or a dominant tight end to record a receiving touchdown. Because Super Bowl Sunday is arguably the biggest date on the sports calendar, AZ futures bets on the season's champion are always a popular bet among bettors.
What Types of Bets Can I Make During the NFL Playoffs?
There are dozens of different betting markets during the NFL's postseason. Because there are only 13 postseason games (plus the Pro Bowl), sportsbooks in will offer different betting odds in AZ for each games in the form of point spread bets in Arizona, totals, player props, team props, futures, and much more. We'll go over some of the most common types of bets that bettors can make during the NFL's postseason, but there are also alternate forms (with different odds) for each of them listed below.
Point spread
A point spread is a number provided by bookmakers to even the odds between two teams. Each NFL postseason matchup has a favorite and an underdog, and each team is given a number of points taken (the favorite) or given (the underdog) from their final total at the end of the game to determine the winner, also known as "covering the spread." For example, if the Arizona Cardinals are -4.5 in their Wild Card Round game against the Green Bay Packers, the Cardinals would cover the spread and win the bet if they won by five or more points. Conversely, if the Packers (+4.5) won the game or lost by four or fewer points, they would cover the spread and win the bet.
Total
The total is a number provided by bookmakers that projects the number of combined points that both teams will score in an NFL postseason game. Bettors then place bets on whether the actual combined points will be higher (over) or lower (under) than the total set by oddsmakers. For example, if the Cardinals are hosting the Eagles in the NFC Championship game and the total is set at 53.5, the over would hit if the combined score was 54 or more points, and the under would hit if it 53 or fewer combined points were scored. The total always includes overtime points.
Moneyline
The moneyline is the set of odds that bookmakers give each side of an NFL postseason game to win the game. Favorites are given minus odds (-250, for example) and underdogs are given plus odds (+400, for example). Because favorites are more likely to win, bettors must wager more money to yield the same profit they would if they bet the underdog. For example, if the Cardinals were -200 favorites in their NFC Divisional Round game against the Vikings, a bettor would need to wager $200 to win $100. If the Vikings were +170 underdogs in that same scenario, bettors could place a $100 moneyline bet and earn $170 if Minnesota was victorious.
Player and team props
Player props are the same as total bets but instead are bets on an individual player's performance. These can take many different forms during the NFL postseason, but examples include Kyler Murray to pass for over or under 305.5 passing yards; Davante Adams to score a touchdown; Russell Wilson to throw over or under 1.5 interceptions, or a team prop such as the Cardinals to record over or under 3.5 team sacks. There are hundreds of player and team props for any given postseason game, all with correlating odds based on the likelihood of the outcome.
Futures
Unlike the above types of bets that take place during an individual game, futures are bets on end-of-season outcomes. Many bettors will place futures bets on whether a team will win their division or make the postseason. There are also futures bets on which player will win Arizona Most Valuable Player or Defensive Player of the Year. And, of course, one of the most popular bets each year is on which team will win the Super Bowl. The most popular futures bets like Super Bowl champ and MVP are often offered year-round.
Betting on the NFL Playoffs from a Mobile
Major operators know that NFL playoff bettors like to take their bets on the go, which is why they all have created successful mobile apps that allow for flexible gambling. You'll find all the same features, including promotions, boosts, and markets, on the app that you will a desktop website. You'll find playoff betting on the most Arizona betting apps popular .
NFL Playoff Betting Banking Options for Arizona Bettors
Arizona bettors will have myriad banking options when the NFL postseason rolls around. One of the best features that legally licensed sites offer is the ease of withdrawals and deposits. You will find deposit and withdrawal options that include (but are not limited to) PayPal, credit/debit cards, linking bank accounts, ACH/eCheck, and wire transfers. Funds from deposits are often able to be used immediately, while funds from withdrawals are often available within 24 hours.
NFL Playoff Promotions at Arizona Sportsbooks
No matter which site you choose – and we always recommend signing up for multiple accounts to give yourself options – there will be some kind of promotion offered to you at sign-up. Whether deposit matches or risk-free bets, bettors will have options available to them to enhance their betting experience. First-time users who begin during the playoffs may also have betting options like betting $1 on any team to win and earning $100 or getting free bets if a player prop loses. Do your research, read our reviews, and know any and all promotions available to you when signing up.
Author
Mark Strotman writes about the NBA and sports betting for BetArizona.com. He is a veteran sports journalist who covered the Chicago Bulls and the NBA for NBC Sports Chicago for about 8 years. His work has also appeared on ESPN.com, FoxSports.com, The Chicago Tribune, Yahoo Sports and NBC Sports.